Every time the phone rings at late hours during nighttime I freak out ! Its either news that one of my relatives be it close or faraway expire or it's definitely some bad news. And day before yesterday when my dad received a call at 12:30 am I had a feeling it was very bad news. It was my uncle calling to tell that the sad tragedy of a crane collapsing over the Grand Mosque had killed over a 100 people in Mecca. The crane collapsed after a strong thunderstorm hit Mecca
My parents are leaving for Saudi Arabia this week and this will be their first hajj pilgrimage. Such incidents do scare the public but no matter what the Hajjis will not stop. Maybe it's the faith, which cannot be moved just like the mountains Allah created . With more than 2 million people to complete Hajj this year this incident will barely have any effect. We can only hope safety measures are taken and more such incidents are avoided.
I hardly read the newspaper and my only source of knowing the current happening and NEWS is through twitter trending topics or blogposts . And recently when a read an article on the crane collapse accident there were awful and hate messages posted by barbaric people . I don't get it. have people lost faith or are they suffering from a disease that wants them to have a laugh on the name of religion when humanity is hurt. Well if you are happy that people from a religion you hate died why not keep it for yourself and go to hell but o they want to show the world they are hypocrites and barbaric humans.
Lives lost no matter where is a sad thing and not a thing rejoice over. My mother was all tears and said that all those who lost lives are residents of heaven now. I have seen hundreds of people wishing they could die in Mecca , but I guess God has other plans for each one of us. May Allah put their souls to rest and give them Jannah.
You have to give it up to the faith the pilgrims carry in their hearts . No one has turned their backs , the Hajj will go on for sure.My thoughts and prayers are with those who have lost loved ones at Mecca . I also hope people change their attitude towards the loss innocent human life .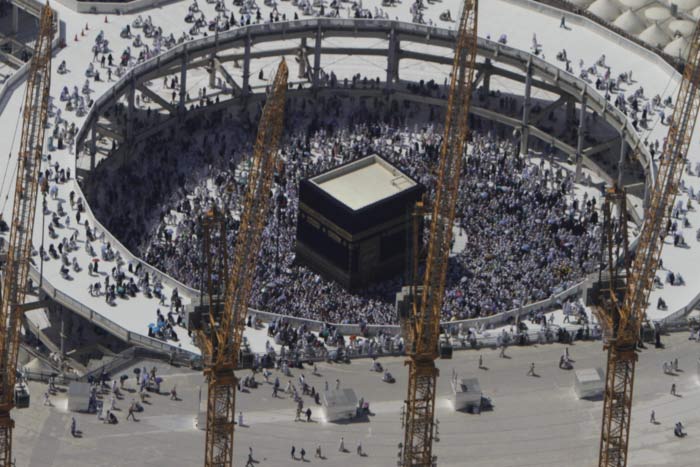 I was inspired to write this blog post after reading hate messages and messages where young women and men rejoiced over the incident here and stated that this was a moment of happiness as the tragedy took place on 9/11 anniversary. We are all Hindus or Muslims or Christian or Jews capable of getting hurt and having the power to hurt, and its the reason why its saddening to see people enjoying the death of so many innocent people. When will people realise hate does not do anything but spew out more hate. Get over your hypocrisy !May the souls of the innocent victims of this disaster rest in peace!
Until next time,
Love
Najm Nisa