"I am single and loving it." How many times have you heard this sentence? Well a million times right ? That doesn't mean singles don't celebrate valentine's day ! They do but with their phones ;)
How many of you own the line "Main apni favourite hoon " better then kareena kapoor ? *Raises hand* I do ! So you must've figured out I am a selfie kind of a girl , I would date myself, yeah I am so full of myself :P They love is blind but hey I am not ;)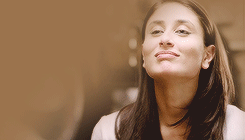 You know you love your phone because it So when all of the mushy couples updated their mushy mushy pictures on facebook I uploaded mine with my superhero , my Phone ;)
"Being alone — there's a certain dignity to it."
Sem Cimsek
So apart from getting to sleep diagonally on my bed and being able to get down from both sides of my bad, no strings attached relationship (No , I hate strings even on my shoes and in my dresses; ), no dark circles , no bullshit the best thing about being single is you get to click hundred's of selfie's and use your phone 24x7 without anybody asking you to shut it ! Ha !
So next time anybody leers at you during feb 14th shove your gorgeous phone on their face :P
Lemme list five reasons why I would prefer my ASUS phone over a man anyday !
1.
No complexity only simplicity please:
There are already too many complications in my life, and the inclusion of a man just triples them. They bring a lot of 'You should love my family (no matter how much they hate you) , love my work (Doesn't matter if he works for AIB or acts in RGV movies) , wear what I like (If he wants you to wear what Vidya Balan wears) reply to my phone calls (Even if you are in the middle of an important Shopping section, shop less (I don't care that you are shopping in your money I can't take it that you shop so much) and blah blah blah! But ASUS uses intelligence technology and personal attitude helping me and lets me live my wonderful life !
2.
Responsiveness:
Ever heard of a relationship with no compromises ? Naah . Never with a human. But guess what ? ASUS phone handle multiple tasks and gives better experiences there in giving perfect performance without compromises ;)
No more 'Tum mjhe bhaaw nahi deti', ' 'Tum phone nahi karti' , 'Tum mujhe space nahi deti', neither anymore of we both are a couple , its important we compromise sheez !
3.
Forever and ever:
Humans change. Always. Be it for good or bad. You cannot be sure when they leave you. Either they find someone better or they think their careers are important than us or they think its only them who are dedicative towards their partner but hey when your ASUS phone is your valentine it won't leave you ever ! With longer battery life Intel Atom processor , it is energy efficient so now you can tweet , click numerous selfie's and play without worrying about your battery dying !
I can spend all day together with my ASUS zenphone and never get sick of it ! :*
4.
My photographer:
ASUS zenphone along with its 6HD display has an excellent camera ! Plus holds my memories and won't judge me when I click a million selfie's! Oh sheh forget him asking out to help you click a few pictures ,"What will you do with these many photographs?" - this is what he will ask when you are clicking your own pictures !! Men tend to get tired and bored when it comes to clicking pictures of others ! Ha ! And with cricket world cup in full swing you might be shoo'ed away even before you pop a question ! But ASUS phone will ALWAYS be there for you ! Wow and HOW ! Advanced 13MP camera supported by intel lets me capture pictures like a pro ! Better pictures, more self confidence :P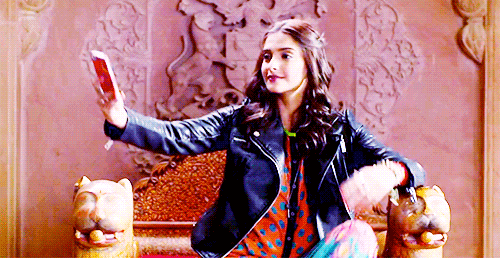 5.
Doesn't complain to match my outfits:
You ask a man to match his tie with the outfit you are wearing and he might wear it once ir twice after which he will turn irritated ! Well well not the same in my ASUS phone's case! My ASUS phone has interchangeable color cases so I can change and mix match with my outfits :D Zen cases slide and voila my phone is party ready in minutes ! Plus I get to dress my phone according to my mood and personality , you hardly get to do that when its a man in question ;)
I just loved the
ASUS phone
'Ill be my Valentine' add :* Its so me !
Until next time,
Love
Najm